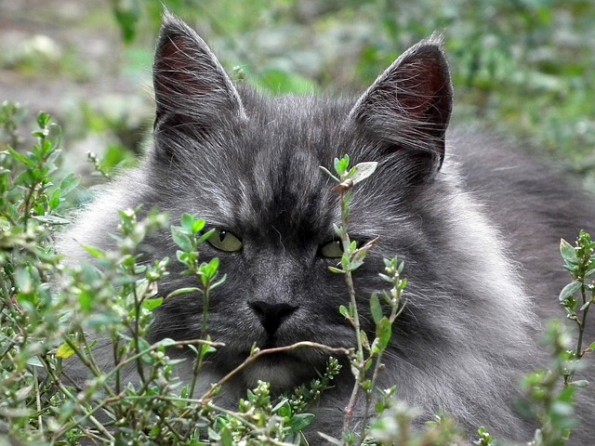 Anesthesia and Patient Monitoring
Bringing your cat into for surgery or a procedure that requires anesthesia can be an overwhelming event. Our team is well versed in using anesthesia and sedatives to ensure your cat is comfortable and safe during medical procedures. We monitor every cat closely for heart rate and respiration while they are under anesthesia. You can rest assured that our staff is experienced and well versed in the most up-to-date procedures and protocols.
Patient Monitoring
While your cat is under anesthesia our Veterinary Technicians continuously monitor heartrate, respiration, blood pressure and other vital signs. Our goal is to make you and your cat feel comfortable during procedures, if you have questions about what is happening while you cat is undergoing any procedure please do not hesitate to ask one of our Veterinary Technicians. Every patient undergoing surgery is placed on a machine that monitors his or her heart rate and rhythm, blood oxygen levels, temperature and respiration.
General Anesthesia
Before your cat is administered general anesthesia we perform a full exam to ensure they will be safe under anesthesia. We always recommend bloodwork for cats who will need anesthesia, but we require it for cats over the age of 7. Bloodwork can alert us to underlying health issues your cat might have. General anesthesia is safe for your cat and prevents pain and discomfort while your cat is undergoing medical procedures.
Local Anesthesia
The professional staff at the Albuquerque Cat Clinic believe your cat's comfort is very important. In some situations, we may need to use a local anesthetic on your cat. Local Anesthesia helps to block the pain pathways leading to the brain and can make your cat more comfortable during minor procedures or after surgery.
If you have any questions about Anesthesia please talk to our knowledgeable staff and we will be happy to answer any questions.