Associate Veterinarian, DVM, PhD, DABVP (Feline)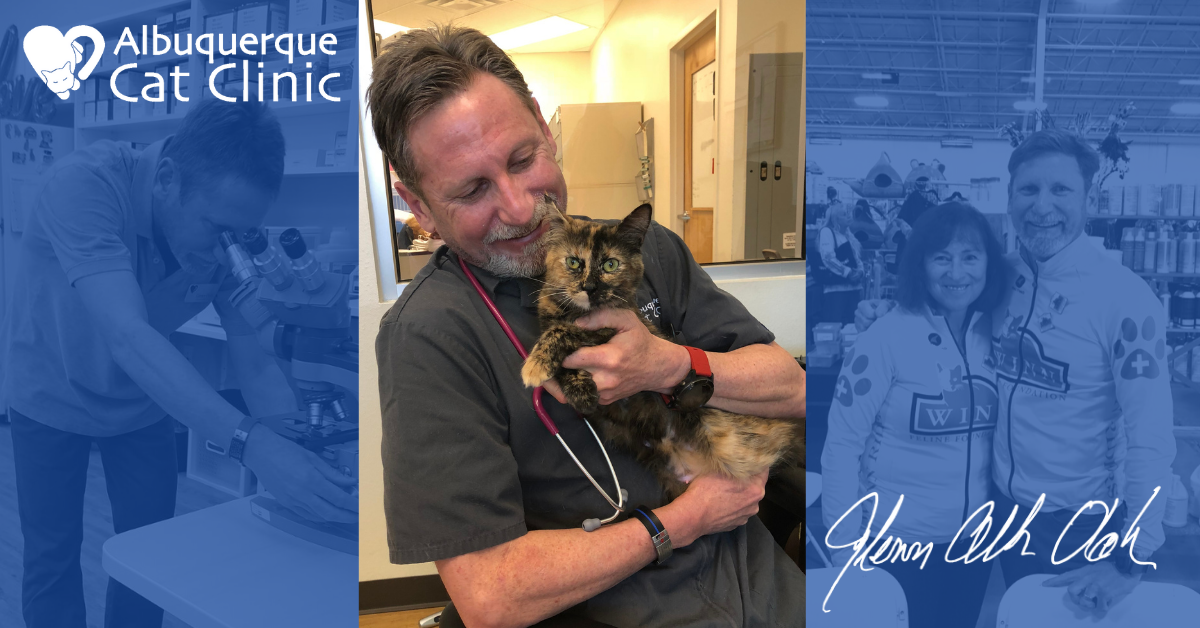 Dr. Olah joined our clinic in the spring of 2012 and its been a pleasure to have him on our team! He received board certification in feline medicine by the American Board of Veterinary Practitioners (ABVP-Feline) in November 2010 and recertified in November 2018. There are only 79 board certified feline specialist in North America and he is the only one in the state of New Mexico. He is also an active member of the American Association of Feline Practitioners, serving in the past as chairperson of the Research Committee. Presently, he a former President and Board Member of the Every Cat Feline Foundation, the only non-profit organization that only funds feline health-related research.
Dr. Olah's other professional affiliations include the International Association of Cat Doctors, the New Mexico Veterinary Medical Association, and the American Veterinary Medical Association.
New Mexico has been his home for the past 25+ years. In 1990, he graduated with a Ph.D. in Physics from Rice University in Houston, TX. After graduation, he held several research positions in Europe and then in NM. In '96, he decided to pursue his interest in veterinary medicine and was accepted into veterinary school at Oklahoma State University in 1998, where he graduated at the top of his class with a DVM degree in 2002.
After graduation, Dr. Olah accepted a yearlong academic and research appointment at The Ohio State University College of Veterinary Medicine in Columbus, OH where he taught parasitology to first-year veterinary students and conducted research regarding tick-borne diseases. He left research to practice medicine in a feline specialty clinic in Columbus for a few months where he discovered his true passion for feline medicine. He moved back to New Mexico and worked at Smith Veterinary Hospital in Santa Fe for 8 years and was dedicated to their feline hospital section before joining our clinic. His special interests include feline internal medicine, infectious diseases, and parasitology.
Dr. Olah spends his free time with his wife enjoying the great NM outdoors, biking or simply staying home and being entertained by their two cats, Mr. VicVic and Ms. Tilly. He also enjoys tinkering with technology, reading, listening to audiobooks, and writing on various feline medicine topics.