Big Changes Coming!
We are in the process of a BIG remodel that will allow us to be a better hospital for you and your cats. With the help of our management team and our contractors, we are able to remain open and still see cats during this process by breaking the project into 3 phases.
Phase One:COMPLETE (Reception/Boarding/Waiting Areas)
Phase TWO: In Progress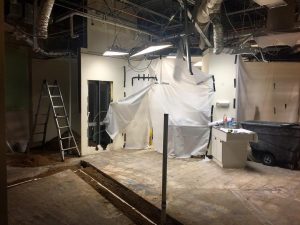 The second stage of our remodel will include a new dental surgery area, imaging room, lab and other upgrades that will allow us to better treat your cats. We appreciate everyone's patience and understanding through this process. We can't wait to see the finished product!
Click the link below to see updates on the construction, and if you have any questions please call us at 505-323-1460.